Effects of Exercise on Chronic pain
Chronic pain is a debilitating condition that affects millions of people worldwide. It can drastically lower one's quality of life and create physical, emotional, and mental distress. For good reason, exercise has long been regarded as a successful treatment for chronic pain. It not only assists in lowering pain levels but also in enhancing both mental and physical health.
Exercise causes the body to release endorphins, which act as natural painkillers and elevate mood. Increasing strength, flexibility, and endurance via regular exercise can also assist to lessen the burden of chronic pain on daily tasks. Exercise also aids in lowering body inflammation, which is frequently a major factor in chronic pain.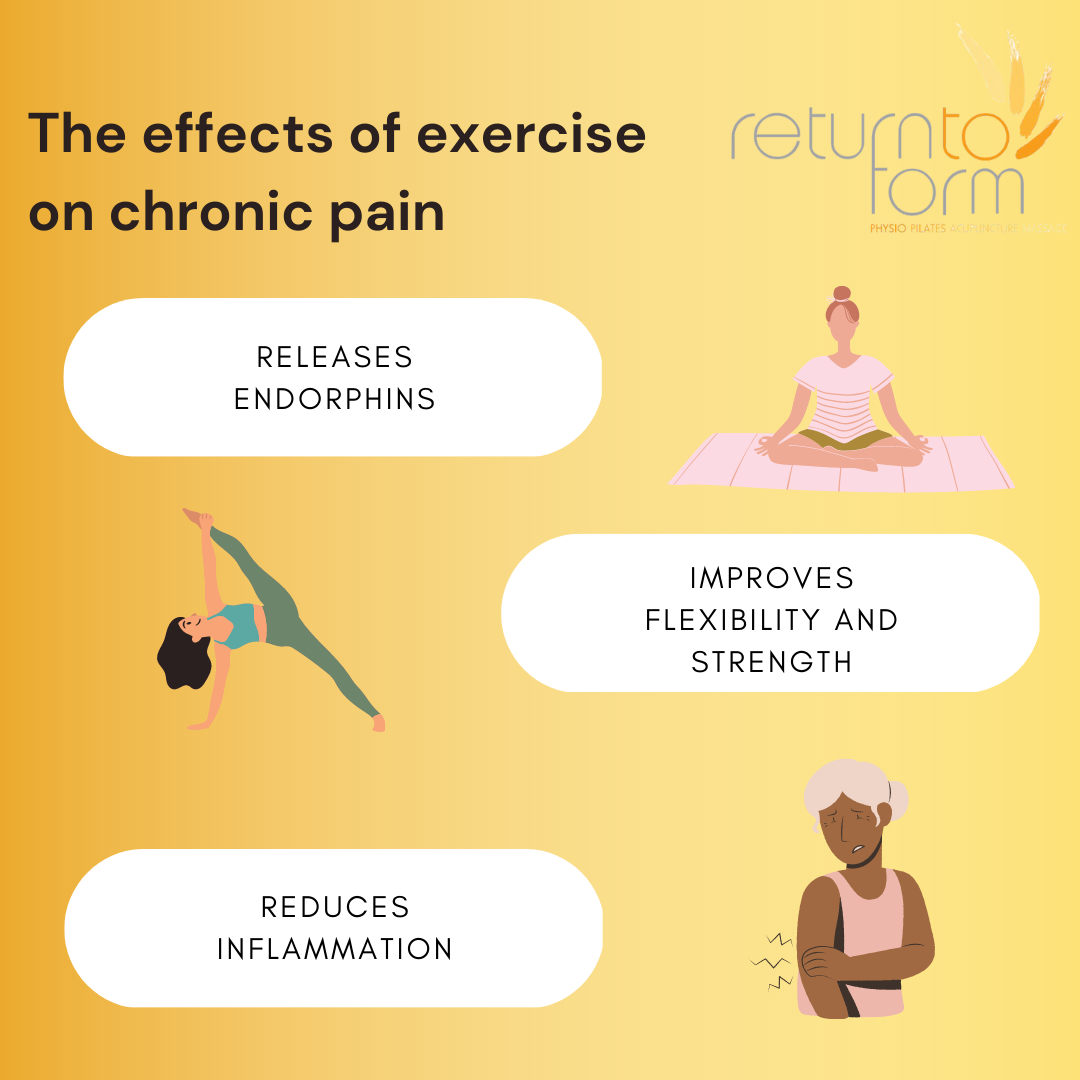 Exercise has advantages for the body, but it can also be good for the mind. Depression, anxiety, and worry are frequently brought on by chronic pain, which can worsen these emotions. Exercise has been demonstrated to lessen anxiety and depressive symptoms as well as enhance mood, which helps to break the vicious cycle of suffering and unfavorable feelings
In conclusion, exercise is a crucial part of a whole strategy for managing chronic pain. It aids in lowering pain thresholds, enhancing body performance, and enhancing mental health. See your doctor or physiotherapist about including exercise in your treatment plan if you suffer from chronic pain. Exercise may be a great tool for reducing chronic pain and enhancing general health and wellbeing with the correct direction and encouragement.
Lucas